Commentary
CHINA FORCE UYGHURS TO BE 'STRANGERS IN THEIR OWN LAND'
ANKARA — A suicide attack by two men on a railway station in China's northwestern autonomous Xinjiang region (East Turkestan) last Wednesday has highlighted ethnic tensions in one of China's most restive regions.
Both men were killed in the explosion in East Turkestan's western city of Urumqi, along with a bystander, while 79 people were injured. 
With one of the attackers identified as Sedierding Shawuti, a 39-year-old member of China's Muslim Uyghur community, authorities have been quick to blame the attack – the first in Urumqi in 17 years – on Uyghur separatists. 
"Decisive action must be taken to suppress the terrorists," Xinhua news agency has quoted President Xi Jinping as saying. 
The attacks, however, are far from one way. Human rights organizations and activists have told that religious, cultural and language restrictions on the Uyghur community by Chinese authorities have sparked tension and violence in China's mineral and oil- rich East Turkestan (Xinjiang) province for years.
Restrictions on practicing religion
"There are restrictions about who can say prayers at weddings, or restrictions about who can fast during Ramadan," Sophie Richardson, China director at the Human Rights Watch, told AA. "There are [even] restrictions on who can grow beards."
China vehemently denies such accusations.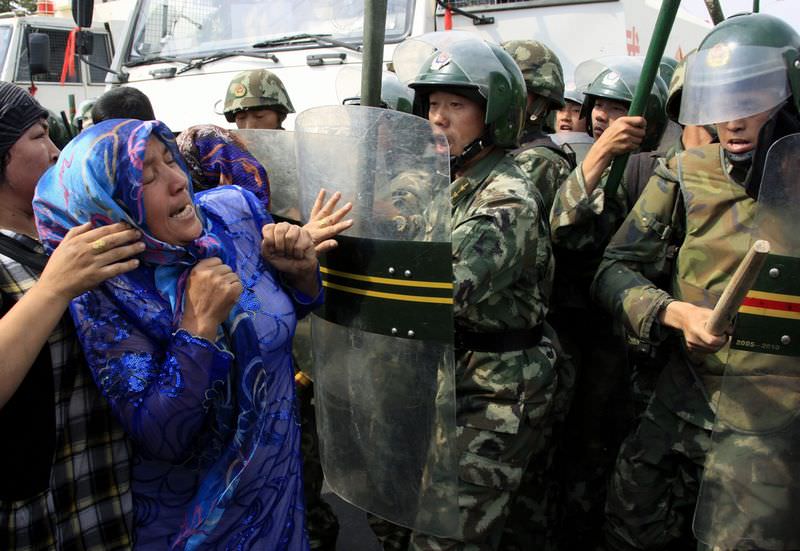 Uyghurs, a Turkic group, constitute around 45 percent of the population of East Turkestan – one of China's largest provinces – while Han Chinese constitutes 40 percent, according to the 2000 consensus.
Richardson described restrictions to stop Uyghurs pursuing their beliefs as "very intrusive."
"There are these very intimate personal family kinds of decisions about people's daily lives that have been to some extent been removed from their [Uyghurs'] control," Richardson said. "I think that is profoundly irritating for a lot of people."
"Strangers in their own land"
Scholars say the rapid influx of Han Chinese replacement policy to Xinjiang sparks frequent conflicts with the Uyghur population.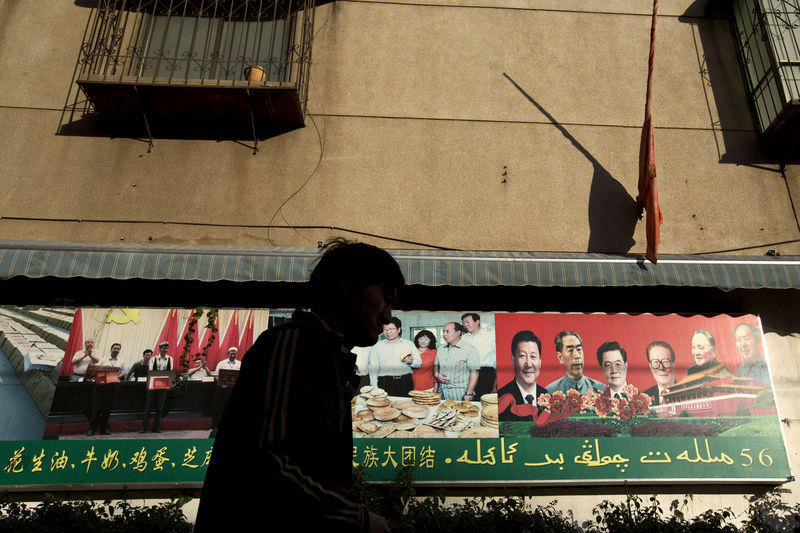 The Chinese population rose from 6.7 percent (220,000) in 1949 to 40 percent (8.4 million) in 2008, according to the Statistical Bureau of Xinjiang Uyghur Autonomous Region.
"Uyghurs have increasingly said that they feel that they are the minority in what has historically been a region in which they have been the majority," Richardson said. "… They have become strangers in their own land."
From 1950s to 1970s, Han migration to East Turkestan was mainly state-orchestrated, according to experts. Migrants were sent to work at the state-run Xinjiang Production and Construction Corps (XPCC), which helped build farms and cities. 
Job discrimination against Uyghurs
"Infrastructure built in East Turkestan to 'help' the local population in fact largely serves to meet the needs of Han Chinese in the economic exploitation of East Turkestan's vast oil and mineral resources," Stephanie Gordon, a researcher in political science, at the University of Leicester in the U.K. told AA. "This policy has done little to serve the local Uyghur population, and heightened tensions within the region," she added.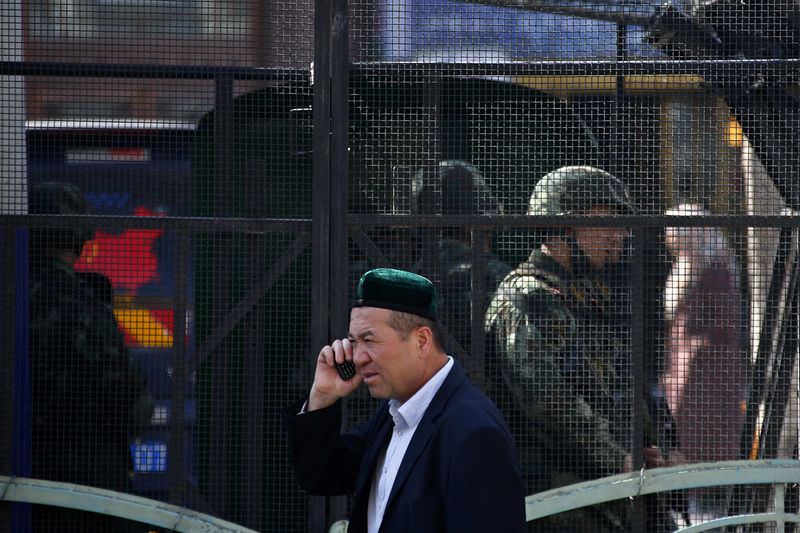 In a March 2011 report, the commission found most job postings in East Turkestan were reserved for Han Chinese, not for native Uyghurs. An announcement for teaching positions in a middle school in a location with 96.3 percent Uyghur and 3.5 percent Han population, advertised all open 20 positions for Han.
According to the same report, a civil service recruitment on county-level reserved 93 of 224 open positions for Han Chinese and 38 positions for Uyghurs, Kazakhs, Hui and Kyrghyz.
"There is a clear policy of discrimination against the local Uyghur population," Stephanie Gordon said. "This has prompted many to leave the region in search of employment opportunities, further reducing the percentage of their population within East Turkestan.
http://www.dailysabah.com/