Commentary
China's top Uyghur official claims most detainees have left Xinjiang camps

By Steven Jiang and Ben Westcott, CNN
Updated 1501 GMT (2301 HKT) July 30, 2019
Uyghurs plead for answers about family in China 03:39
Beijing (CNN)A senior Chinese official has alleged that authorities in the far-western region of Xinjiang have released most detainees held in government internment camps, but refused to be drawn on how many people remained in the mass detention program.During a rare press conference in Beijing Tuesday, Xinjiang Uyghur Autonomous Region Chairman Shohrat Zakir, fiercely defended the controversial camps into which the United States State Department has said up to two million Uyghurs and other predominantly Muslim ethnic minorities have been held against their will in the past two years.Speaking to reporters, Zakir, the country's top Uyghur official, described the camps as being "hugely positive" for the region. "I don't know how it's become such an international focus. It's probably due to unbalanced information," he said.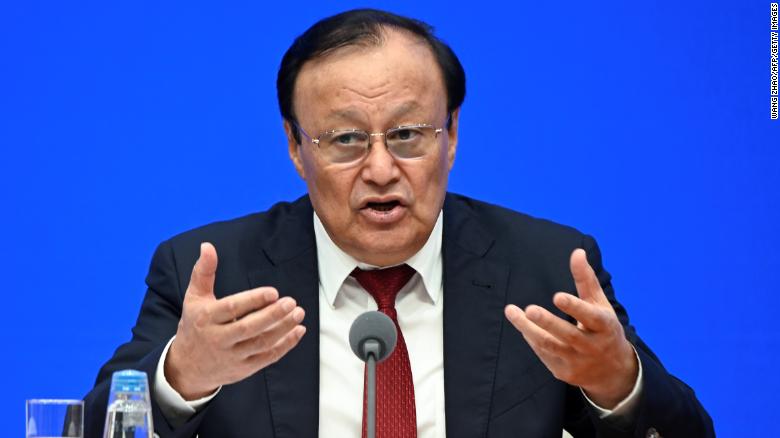 Shohrat Zakir, chairman of the Xinjiang Uyghur Autonomous Region, speaks at a press conference in Beijing on July 30.Allegations of abuse inside the internment camps are rampant, including in accounts given to CNN by former detainees describing torture and forced political re-education under the threat of violence.Zakir, who described the camps as voluntary "de-radicalization" centers, was joined by the region's deputy chairman, Alken Tuniaz, who referred to reports of torture and forced detentions as "smears and lies." Tuniaz said the camps were set up legally in response to a call by the United Nations to crack down on extremism.Zakir is the highest ranking ethnic Uyghur official in China but he has a long history of supporting the government's internment camps. In March, he described the camps as "essentially boarding schools.""What we established are vocational training centers — they are not concentration camps as called by some people," he said Tuesday.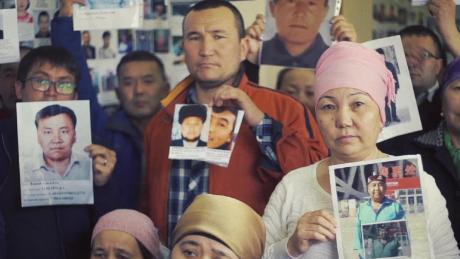 Play VideoThe people affected by detention camps in China 04:55
Uyghur taught to pray 'normally'
In opening remarks around the theme "Build a beautiful Xinjiang, realize the Chinese Dream," Zakir praised the "historic" economic and social progress in the region without mentioning the detention camps.When questioned by journalists about how many people were being held in the camps, he refused to say. "People arrive and leave constantly," he said. "Most have already gone back to society."Zakir, who provided no evidence of the claims made during the presentation, said the government's mission to de-radicalize the local population had been a success and many had found employment as a result of their time in the camps."I can say 90% of them have found suitable and enjoyable jobs that bring them considerable income," he said, adding that many Uyghurs were originally lacking employable skills and jobless.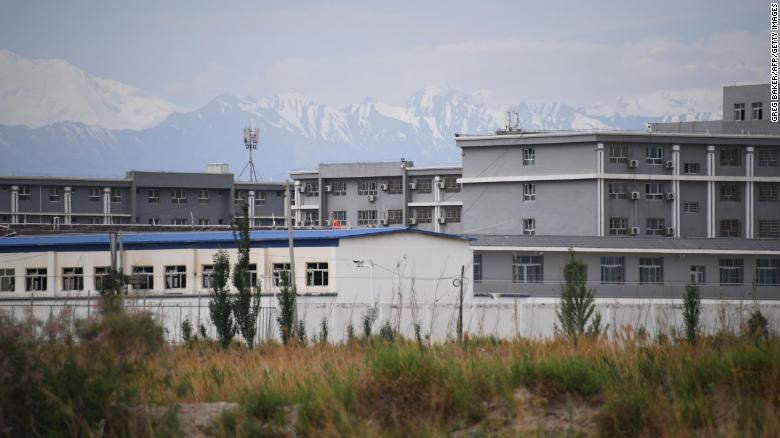 A facility believed to be a re-education camp where mostly Muslim ethnic minorities are detained in Xinjiang on June 4.Families of Xinjiang detainees have often stated their loved ones had jobs and careers before they were taken into the camps, while some of those who have been released are reported to have ended up working in forced labor facilities for minimal wages.Zakir said the camps had taught Uyghurs to practice their religion "normally" but added no single religion or minority group had been targeted."If there still skeptics, whether they are journalists, officials or religious figures, we welcome them to visit anywhere in Xinjiang or go to any vocational training center of their choice — anytime" he said.Previous attempts by CNN to visit the internment camps have been repeatedly blocked by local authorities.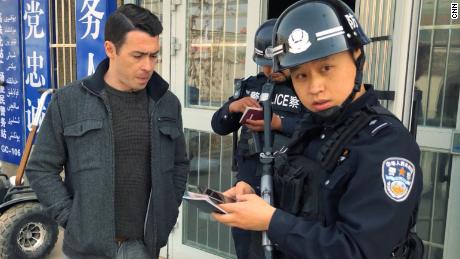 Play VideoChina tries to thwart CNN probe into detention camps 03:56
War of words
Beijing has had a long and fractious history with Xinjiang, a massive, nominally autonomous region in the far west of the country that is home to 22 million of the 1.4 billion people living in China.The predominately Muslim Uyghurs are ethnically distinct from the country's majority ethnic group, the Han Chinese. The Uyghurs form the majority in Xinjiang, where they account for just under half of the total population.Xinjiang's Uyghurs didn't choose to be Muslim, new Chinese report saysSome Uyghurs claim the camps are part of a "cultural genocide" by Beijing, to eliminate the Uyghurs' religion and culture and bring them closer to China's majority Han population.In 2017, long beards and face veils were banned in Xinjiang, as well as "choosing names in an abnormal way." In 2018, Chinese public servants began mandatory home stays with Uyghur families to help the Xinjiang residents "assimilate," and watch for frowned-upon religious or cultural practices. Reports suggest that dozens of mosques have been destroyed in China's crackdown.The US has joined a number of other European countries in harshly criticizing China's treatment of the Muslim-majority Uyghur.US Secretary of State Mike Pompeo called on China to "release all arbitrarily detained" Uyghurs in March.But in recent months, the Chinese government has been attempting to push back against criticism of the camps. In a letter published in mid-July, at least 37 countries backed Beijing's human rights record in Xinjiang, including Russia and Saudi Arabia.A policy released by Beijing in late July appeared to justify the crackdown by saying Uyghurs had only been Muslim since the 10th century.
cnn. com